Air Conditioning Hire, Dehumidifier Hire & Heater Hire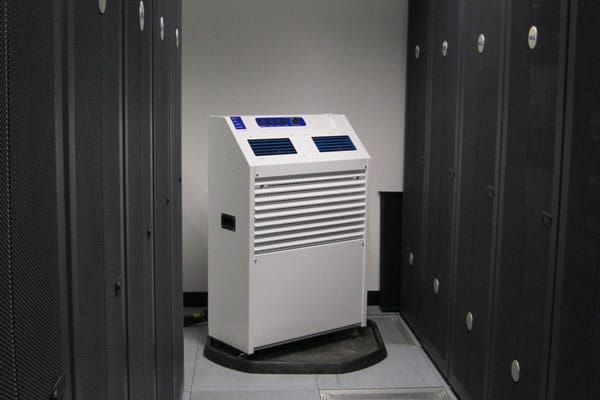 Server room and data centre air conditioning available for hire to support your current systems and provide additional cooling.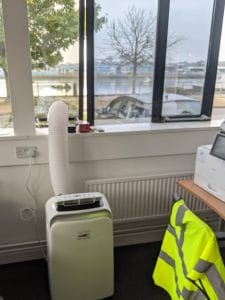 Aircon Hire specialises in providing the best temporary air conditioning solution for your company at the best prices.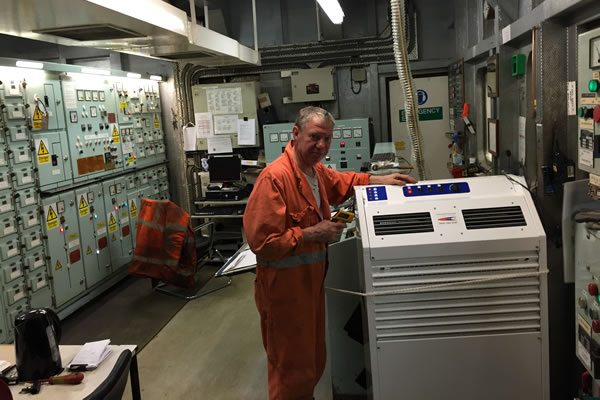 Hire air conditioning to keep production areas, machine shops and CNC environments cool aiding optimum throughput.
Extremely helpful and friendly company. I do not hesitate to recommend them.
Sugarflick Southampton
23. July, 2021.
I used this company about 11 years ago when in an attic room, the heat was unbearable. I was up 4 flights of stairs so to hire one was a Godsend. Now we are at a different premises, I needed another unit. I managed to find them on google and the next day a super unit arrived, no hassle, in and set up less in than 3 mins. I am a very happy person and so are my clients. No need to empty the unit either it does it all and then they collect when I am done. They go out of their way to help & I highly recommend this company. Thank you Andy and team, so happy I have this machine. Support small businesses.....the customer service is always better I feel.
Fantastic and easy service from both Tania and Andy, phoned up in the morning to discuss cooling solutions for our manufacturing area and had the units delivered and commisioned in the afternoon. Andy also gave us some further tips that would help keep the area cooler whilst on site. Would definetely recommend.
melanie whitehall
21. July, 2021.
Excellent service. We ordered one very hot afternoon and Airco Hire not only delivered a unit the very next morning but went above and beyond to instal it. Highly recommended
Nik Katsourides
17. June, 2021.
Friendly, reliable service, competitive pricing
Sonia Raithatha
11. June, 2021.
Great customer service, friendly and was able to adapt to my last minute requirements.
Fast & Professional Service, willing to accommodate in an emergency. Great Company to deal with.
James French
14. April, 2021.
Can't fault there service at all. Went through our requirements over the phone to find the right unit and delivered it promptly to our Portsmouth headquarters. Advised on set up and it behaved splendidly for the time we needed it. Once we had finished with it picked it up the next day no issues what so ever.
Muscliff Nursing Home Bournemouth
29. September, 2020.
A most courteous, reliable service. Very helpful. Would highly recommend
General Manager Age Concern
28. September, 2020.
Extremely helpful and prompt service. Would highly recommend.
Air Conditioning Hire Specialists
To hire portable air conditioners of any size, on the south coast of England including Brighton, Bournemouth, Southampton, Portsmouth, up to and including Oxford, Guildford and Horsham, then call our engineers today.
Whether you wish to cool an office, retail, industrial, server / comms room or an corporate event then Aircon Hire South Coast Limited engineers can help. We are able to provide friendly expert advice and find the correct solution to cool you down.
We provide an air conditioner hire service specialising in hiring out quiet and efficient air conditioners, for all work places. Whether you are retail, commercial, office based or even planning an exhibition or event, we can help with portable air conditioner hire. We stock a wide range of cooling equipment from quiet portable air conditioners which operate from the office 13amp ring main to light or heavy industrial cooling units ( from 4.7kW up to 100kW chillers ) or those more demanding applications.
Air Conditioning Hire, Dehumidifier Hire & Heater Hire